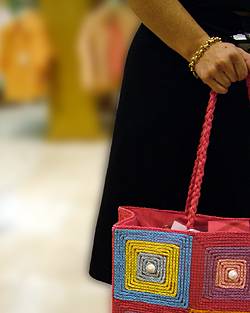 The Italian Style does not need to be introduced in the word of international fashion of course, and a large number of italian brended showrooms are blessoming all over the globe: from the states to the the far-east, the Italian brands are very popular on the market. And talking about italian style we musat talk about "Tuscan Style", as this is a region where many of the most important griffes are based.

Your Italian stay will be enriched with visits to different craftmen for wood, paper or to outlets factory stores of the most famous italian brands (PRADA, GUCCI), and this choice will be based on the tipology of the clients, who will always be divided into omogenic groups.

- THE MALL: Situated in the green hills of Tuscany, it hosts many outlet shops: Gucci, Bottega Veneta, Giorgio Armani, Emilio Pucci, Tod's, Hogan, Ives Saitn Laurant, La Perla, Ungaro, Ferragamo, Marni, Alexander MC Queen, Stella MC Cartney, Yoji Yamamoto, Sergio Rossi, Valentino etc...


- PRADA: Apparel, shoes and accessories of the well know brand ( as others of the same goudp such as Jilsander, miu miu, prada sport, Helmut Lang, Genny, ect...) with discounts and promotions all year round.