Visit at the factories

THE PEOPLE ATTENDING THE COURSE WILL BE GUIDED TO VISIT ONE OR TWO FACTORIES (PRODUCING WINE, CHEESE OR BUFALO MOZZARELLA, OLIVE OIL, LARDO DI COLONNATA, ITALIAN CHAMPAGNE...) WHERE THEY WILL BE ABLE TO HAVE A SPECIAL TASTING OF THE PRODUCTS, DISCOVERING THE PERFECTION OF THE PRODUCT ITSELF, THAT FOR THE FACT THAT IT HAS NOT BEEN TRASPORTED, KEEPS UNTOUCHED THE SMELLS, TASTES AND QUALITY.

Guided tour of an Olive Oil factory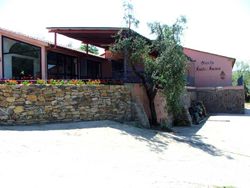 The territory of Castagneto Carducci is an ideal location to grow olive threes, both for the splendid weather due to the nearby sea as also the mountans that repair it by the cold North-eastern winds. Fonte Di Foiano factory, specialied in olive oil priduction, is in Segalari on top of a hill, half way between Castagneto Carducci and Bolgheri. The factory is manager by a family and has its own frantoio (a typical ancient machine made of stone and used to crash the olives and obtain olive oil).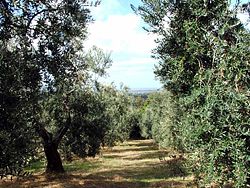 The visit includes a general tour of the factory, where you will be explained all the varios steps to obtain olive oil. At the end of this a Bruschetta will be offered so you can taste the oil, together with water and wines.





Here it is possible to buy products which can be shipped to the client.